Notice Boards for Schools
Notice boards for getting children to pay attention can sometimes be the most difficult aspect of managing a classroom of kids. Whether it's a lesson in maths, geography or music, younger children are prone to losses of concentration and find themselves tired of learning and their minds wandering. It can also prove to be difficult to try to interest children in additional after school clubs and activities. So we've devised a list of different types of noticeboards for schools that can capture or rejuvenate the interest and excitement of learning in all children.
Visual Noticeboards
Visual noticeboards can be one of the best ways to encourage children to engage with posters that may include information about after school clubs, school plays and other activities. Because these types of noticeboards come in many shapes, sizes and colours, they are eye catching and engaging to younger children and act to draw them in to see what is displayed. These noticeboards look fun, interesting and make wonderful additions to school and classroom walls.
The Information Tree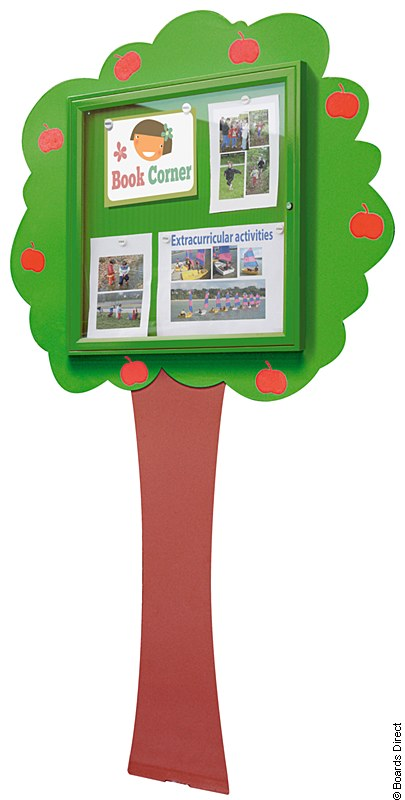 Visual noticeboards are some of the best types of noticeboards for schools. With bold, vibrant, exciting colours and shapes for children to engage with, visual, shaped notice boards will be sure to attract the attention of children and encourage them to engage with the content displayed inside the noticeboards.
Noticeboards such as the information tree board are perfect for schools. By displaying school events, after school club activities, and also posting photos of teachers, it creates a sense of community for the school and encourages not only the children but also parents to engage with the board.
Animal Shaped Boards
There are many shaped noticeboards that can make learning and reading fun and exciting for children. These shapes are much more attractive for young children than regular noticeboards due to their bold, friendly shapes that children can easily recognise and are naturally drawn to. Cases like these can be placed anywhere on the wall and with their tamperproof safety locks, children cannot get into the boards display cases or pull down information sheets and posters from the board.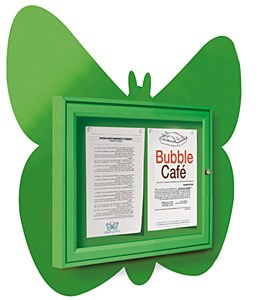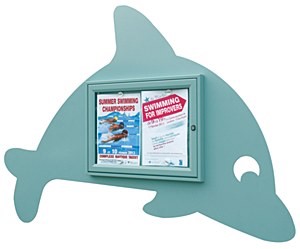 World Map Dry-Wipe Boards
Boards such as this world map dry-wipe board would be a superb addition to any classroom. With its anti-scratch surface you can even place these down on the floor or a table to allow younger children to draw onto them.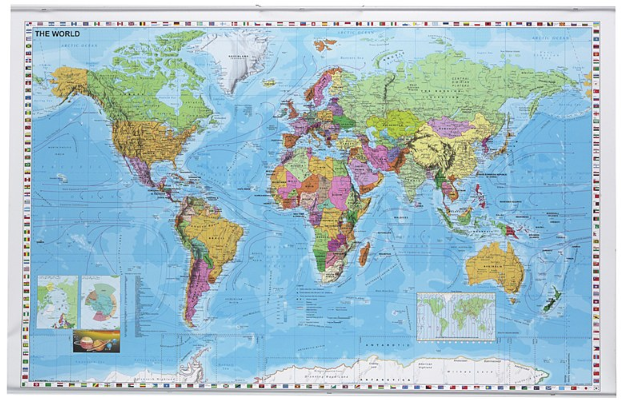 These boards are not only for display but can be used as learning aids when introducing younger children to the wonders of geography. It's a great way of encouraging children to interact with each other during activities and lessons that can be taught with these boards.
Duet Mobile DIsplay - Whiteboard and Noticeboard
Duel mobile displays are perfect boards for schools. With a double display, you can use the device as a whiteboard in classrooms, which due to its mobility can be moved from room to room with ease. In addition, the device can also be used as a notice board, which once again can be moved around classrooms easily. The board features a Velcro noticeboard can be switched around to the whiteboard with ease.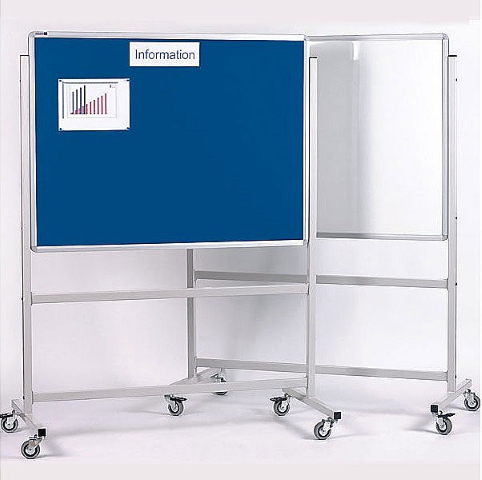 Lockable DIspaly Cases
Lockable display cases are suitable for displaying information that can be intended for both pupils and parents. Because of their secure locks, children cannot pull down any posters, or informative documents that may be inside the cases. These cases are good particularly for more permanent types of notices such as school rules.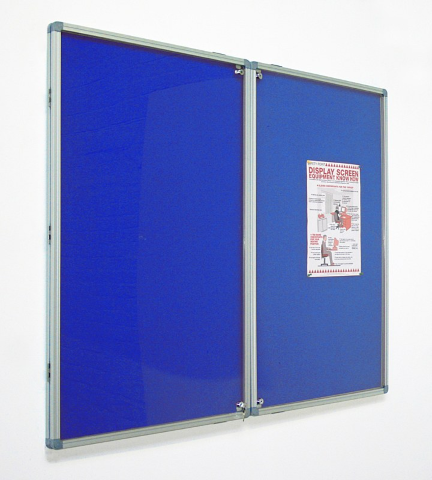 Easel Boards
Easels can be used for presentations and lessons. Suitable for the use of both teachers and pupils, easels are tidy solutions to mobile boards. With built in pen trays, and magnetic surfaces, accessories can be kept neatly in place for the next lesson.