It can be difficult trying to choose a specific type of whiteboard for the classroom. This is why we've put together a guide to the different types of boards available at Boards Direct.
There's a huge selection available at Boards Direct, all customisable and suitable for your needs. Whether it's a double-sided, modular or a mobile, freestanding whiteboard, we have it.
Ideal Whiteboard for Every Classroom
Every classroom needs a dry wipe whiteboard. Whether it's for writing notes, leaving communications or using it for presentation purposes, the whiteboard has become a classroom staple replacing the classic chalkboard.
No matter what your needs are, you can find the ideal whiteboard for your classroom at Boards Direct.
Freestanding Mobile Whiteboards
Freestanding boards are both practical and functional in a school. With the ability to roll whiteboards into a room within a moment's notice, the practicality is unparalleled.
With a large selection of freestanding whiteboards, whatever your requirement, there's a solution for you.
The Bi-Office Mobile Magnetic Dry wipe board is a
multi-functional whiteboard
. Featuring a magnetic dry wipe surface and easy-glide lockable castors, this board is ideal to move around. It's lightweight and doesn't take up a lot of space - perfect for the classroom.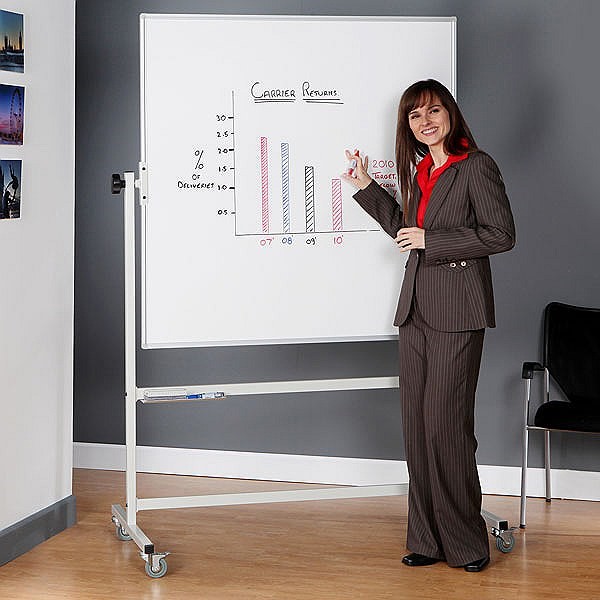 The Evolution Revolver Board is a freestanding board on a larger scale. This board has two sides, swivelling around 360 degrees horizontally. This will allow easy switching between the two sides while presenting information. It also features a matt finish projection side to prevent glaring.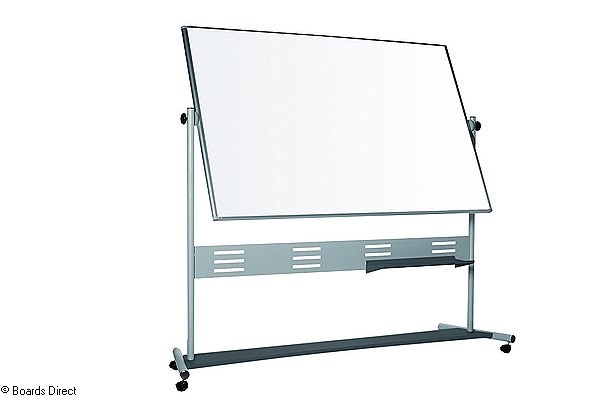 Modular Whiteboards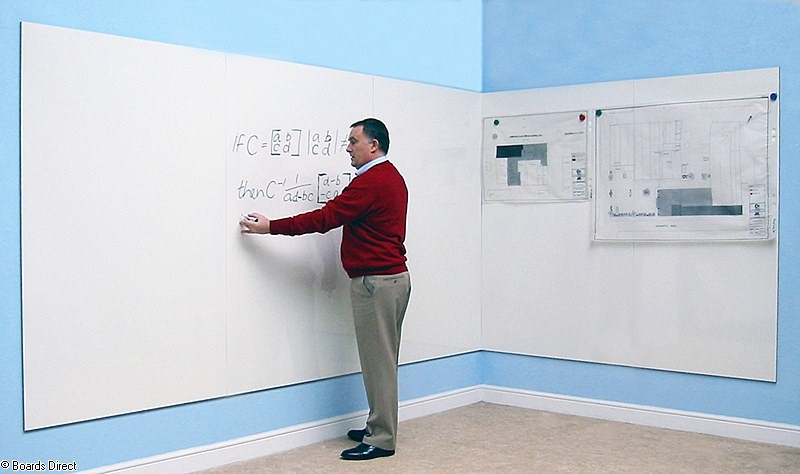 Modular whiteboards are a unique way of utilising whiteboards in schools and classrooms. These whiteboard panels are modular and are designed to cover practically any area.
These are offered in three different sizes and are available as bespoke panels based on your specification.
These boards are perfect for classrooms where floor space is an issue. Being modular, they are adaptable and can be stuck on a wide number of surfaces. A Low Gloss VES (Vitreous Enamel Steel) option is also available, which is a low gloss finish making it perfect for projecting onto.
Bright Colour Dry Wipe Boards
For schools where younger children attend, these whiteboards, or coloured boards would be a perfect addition.
A new range for Boards Direct, they are available in Yellow, Lime, Pink, Orange and Turquoise. These boards will both keep younger children engaged due to their bright colours.
These dry wipe boards also have a range of felt noticeboards to match them, meaning you can have a community noticeboard which will display students' latest work, pieces of art, or information they need to know.
Fixings and pen trays are included with these boards and are non-ghosting.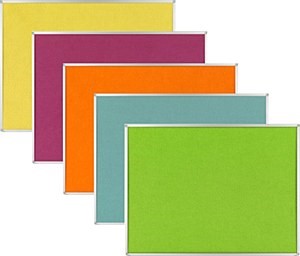 A Range of School Whiteboards Available
These are just a handful of boards available, you can find our full range at our website, where we stock whiteboards, notice boards, glass boards, and accessories for these boards such as flip chart pads, pens, erasers, and even carry cases for flip charts.
You can see our
full range of boards
on the Boards Direct website, where we offer free delivery on all orders over £25.