With so many new and exciting products entering the education market it is hard to keep track of what's new! Here we look at the 10 most recent and exciting developments in the education market. Let us know your favourite in the comments section!
1.

Smartkapp Whiteboards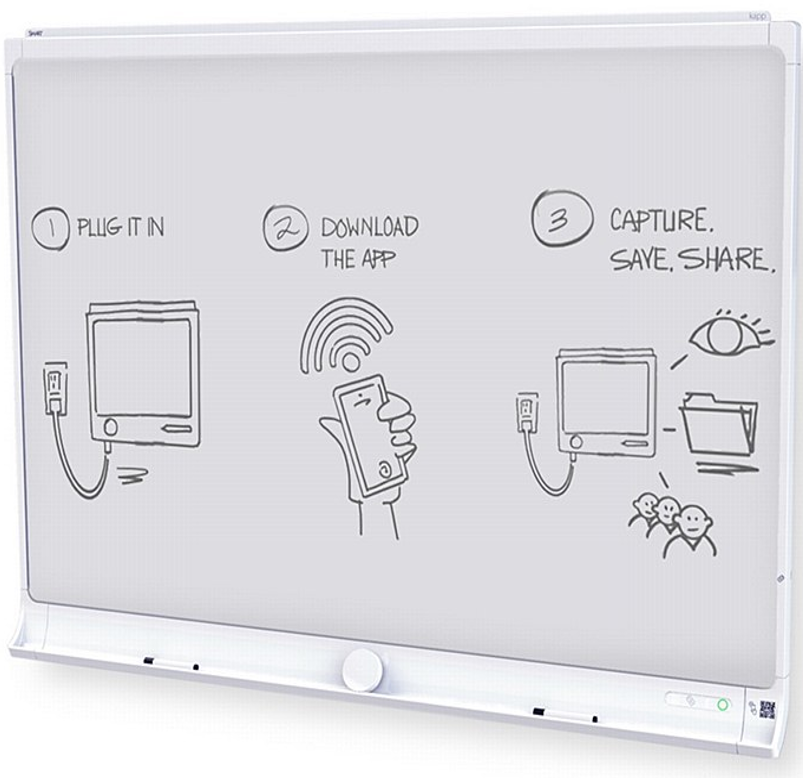 The whiteboard – Re-invented!

SMARTKAPP
is an easy to use, modern replacement for traditional dry-erase boards and flipcharts, SMARTKAPP offers a leap in functionality and delivers reliable collaboration.
Never take another blurry flipchart picture. Store content as digital snapshots on a mobile device and share them to your Evernote™, Google Drive™, Dropbox™ or other storage accounts on your mobile device.
Protect your content with a PIN code. Shared ideas and notes are immediately deleted when you disconnect your phone.

New SMARTKAPP instantly transfers written content onto any device as if by magic. Content can be shared from SMARTKAPP via your device easily and intuitively to anywhere in the world. SMARTKAPP
allows you to write, draw and capture ideas using dry erase SMART ink markers -- just like the old-fashioned dry-erase board -- while enabling you to instantly save your work images, convert them to PDFs, and send to anyone, anywhere, instantly.
2.
Individual whiteboards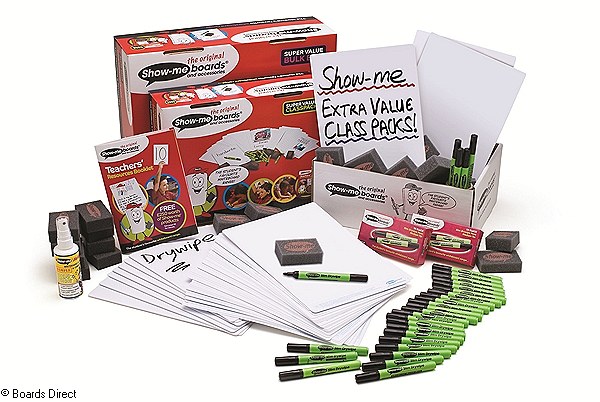 Show-Me boards have been a student favourite since 2000 and have been the staple of mini whiteboards in schools since. Virtually indestructible and lightweight, these mini whiteboards come in a choice of thicknesses and can be purchased as part of our class pack, which includes 35 boards, 35 pens and 35 erasers. As well as the plain boards, lined boards, Write & Check mats, and traditional board erasers are also available. If you're looking for a mix of Show-Me boards, the 121 Piece Combination Gratnell Tray Pack is the ideal choice for you.
3. mcSquares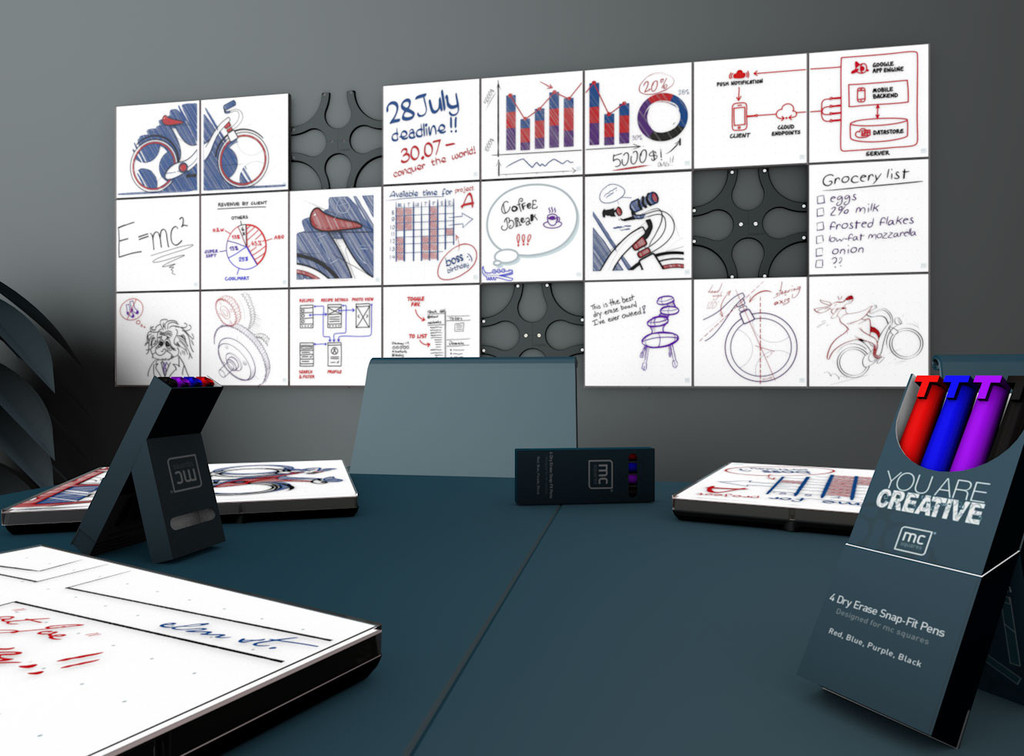 Unique new whiteboard system. The mcSquares system was developed to pull focus from the presenter and encourage everyone to join in on the creative process. The clear dry-erase surface is removable to swap drawing guides underneath. The tile includes ten templates to get you started! Modular design - create your own space and design.
4. Clevertouch Interactive Screens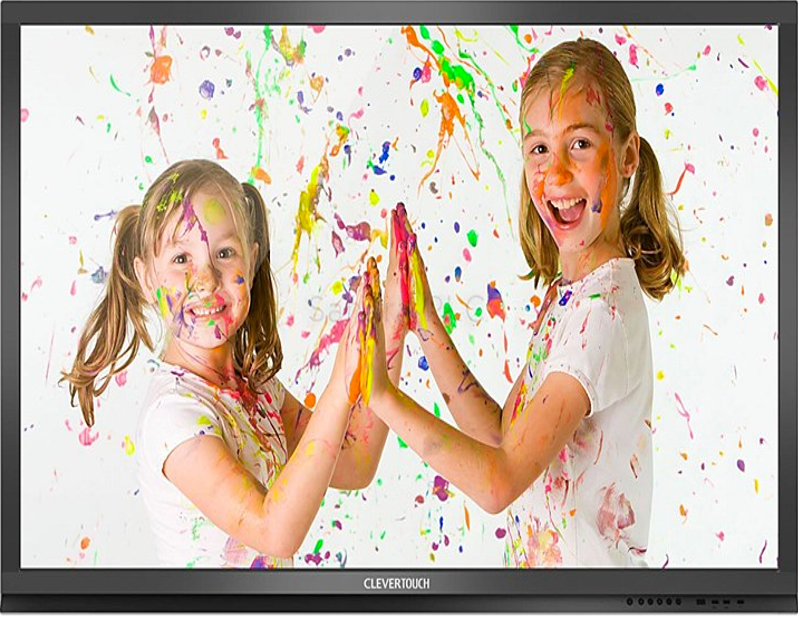 Clevertouchinteractive touchscreens have found their home in the classroom. Clevertouch has none of the disadvantages of projectors: no obscuring shadows and no issues with bright light. Our entire range showcases beautiful screens and simple controls, allowing teachers to focus on what really matters: communicating ideas to their students. Built specifically for the demanding school, college and university environment, the Clevertouch is built without compromise. An all metal frame and a 5 year de-install/re-install warranty guarantees your Clevertouch will be enhancing your classroom for many years. If you're new to touchscreens for teaching you'll be amazed as pupils of any age experience no learning curve interacting with the Clevertouch, and any child familiar with apps on smartphones and tablets can immediately engage with our integrated Cleverstore, the only advert-free and cost-free educational app store. Click here to see the range
5. Coloured frame whiteboards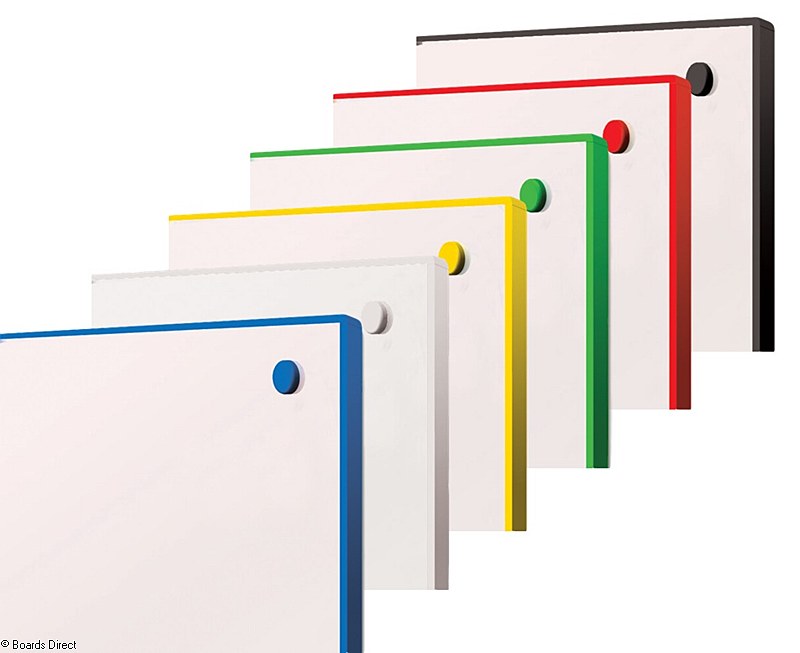 The tough ABS colour edging adds a modern accent to an everyday product. Mounts flush to the wall due to its frameless design, and simple through the board fixing. Edged with six bright colours with matching screw caps. Low profile 2mm edge means boards can be mounted side by side virtually seamless, especially with white edging. Ideal for mounting alongside printed boards. Click
here
to see the range.
6.
Acoustic tiles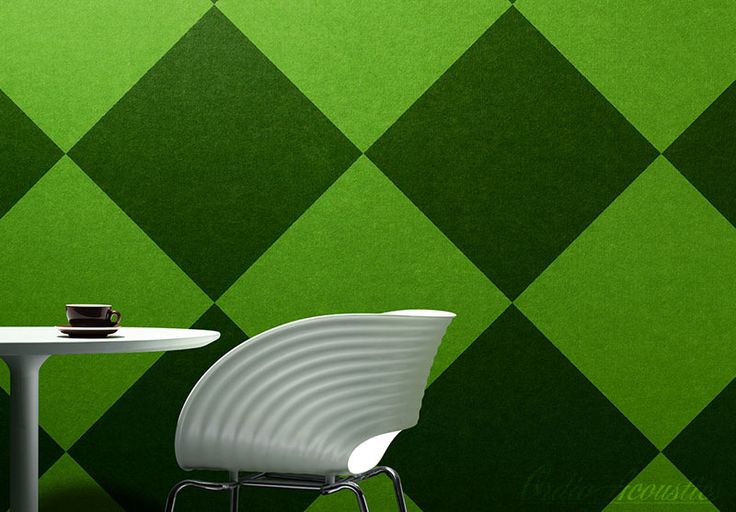 A study conducted in United States Classrooms reported that the speech intelligibility rating is 75%. This means, on average, every 4th word in the classroom in misheard. With over 40 years' experience in the education sector, Autex Industries have continued to strive for innovation in interior acoustics by continuously improving the performance of their, 100% Polyester, environmentally-friendly products. A non-toxic alternative to mineral and fibreglass products, Autex's premier Interior Acoustic solutions are renowned for their durability and performance, whilst being safer, cleaner and eco-friendly. Autex's wide range of benefits makes them the perfect complement to the education industry. High performance acoustic wall panels which have a pinnable surface. Effectively transform your walls into acoustic noticeboards. Self adhesive 'Peel n Stick' Tiles for easy installation. Take a look at our range of acoustic solutions.
7. Playground boards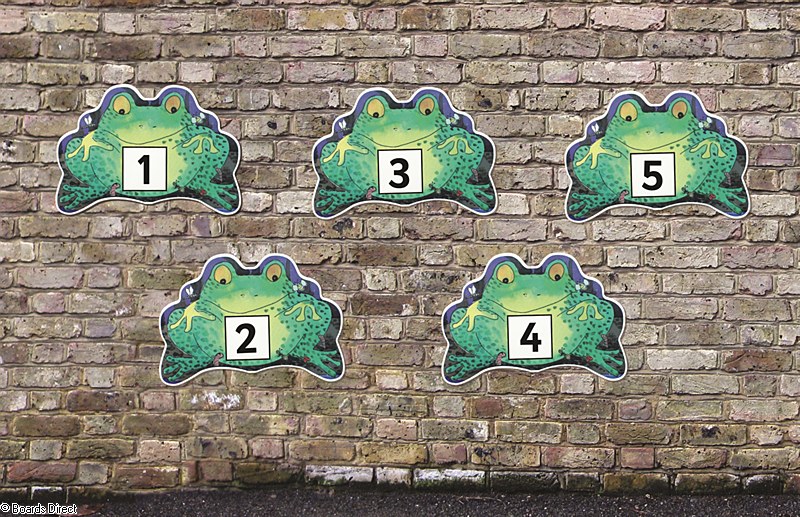 Playground boards
are a great way to make learning fun. These boards can be placed on the walls of the school's playground to encourage learning outside of the classroom.
By using these weather resistant, durable learning boards you are in effect extending the classroom to all corners of the school. Simple and very effective! There are many different types and designs of playground boards available for many different subjects. These colourful, fun learning boards are a great way to encourage pupils to learn off their own back while they are outside of the classroom.
8.
Mimio teach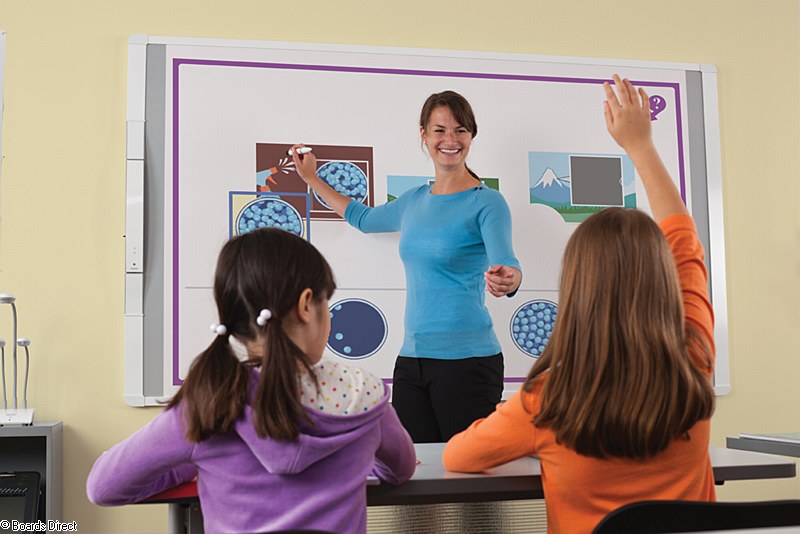 What if you didn't have to buy an interactive whiteboard to get an interactive whiteboard?
With a
MimioTeach
interactive system you can turn any whiteboard or glass board into an interactive whiteboard. The MimioTeach unit mounts magnetically to the board surface, making it easy to move to different rooms, or to remove for safekeeping.
Create engaging, interactive lessons with the included MimioStudio software.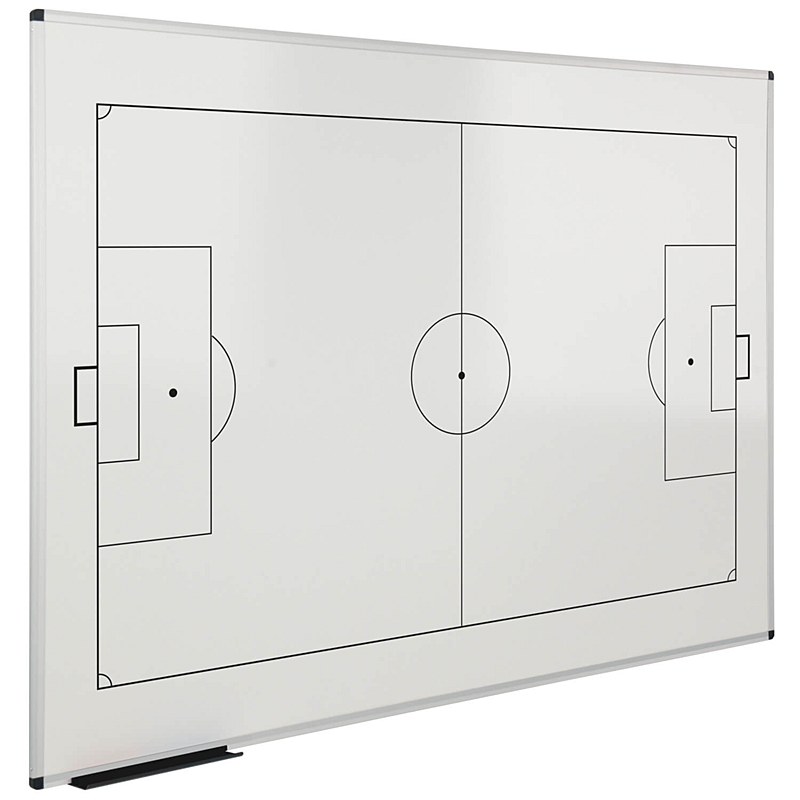 Tactical sports whiteboard
s are a great aid for teaching team sports. They can be printed with the pitch layout of popular sports including Football, Rugby Union, Rugby League, Hockey, Basketball, Cricket and Netball. The 1200 x 900mm whiteboards accept magnets and are come with a with pen tray. Click
here
to see the range.
10. Flexible whiteboard wall covering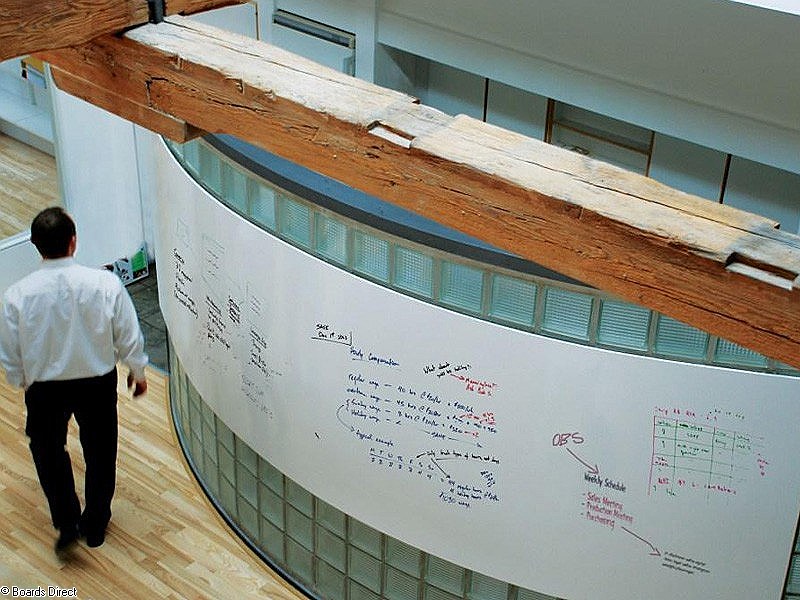 Why is this one of our best whiteboards for a school? The ability to stick it almost anywhere makes this the perfect tool for interactive lessons for younger students. For teachers, planning and displaying information becomes much easier as the mountable board can be placed in various locations of your choosing. As well as magnetic, this whiteboard wall covering is available in a number of different options, including non-magnetic and projectable varieties. Click here to see the range.