SMART kapp Whiteboard
SMART kapp is the share-as-you-go whiteboard. Start writing with any normal dry erase marker. Whatever you scribble down can be seen by anyone around the world who has been invited on their mobile phone, tablet or PC. The notes can also be saved onto any device. It's a whiteboard and personal organizer in one.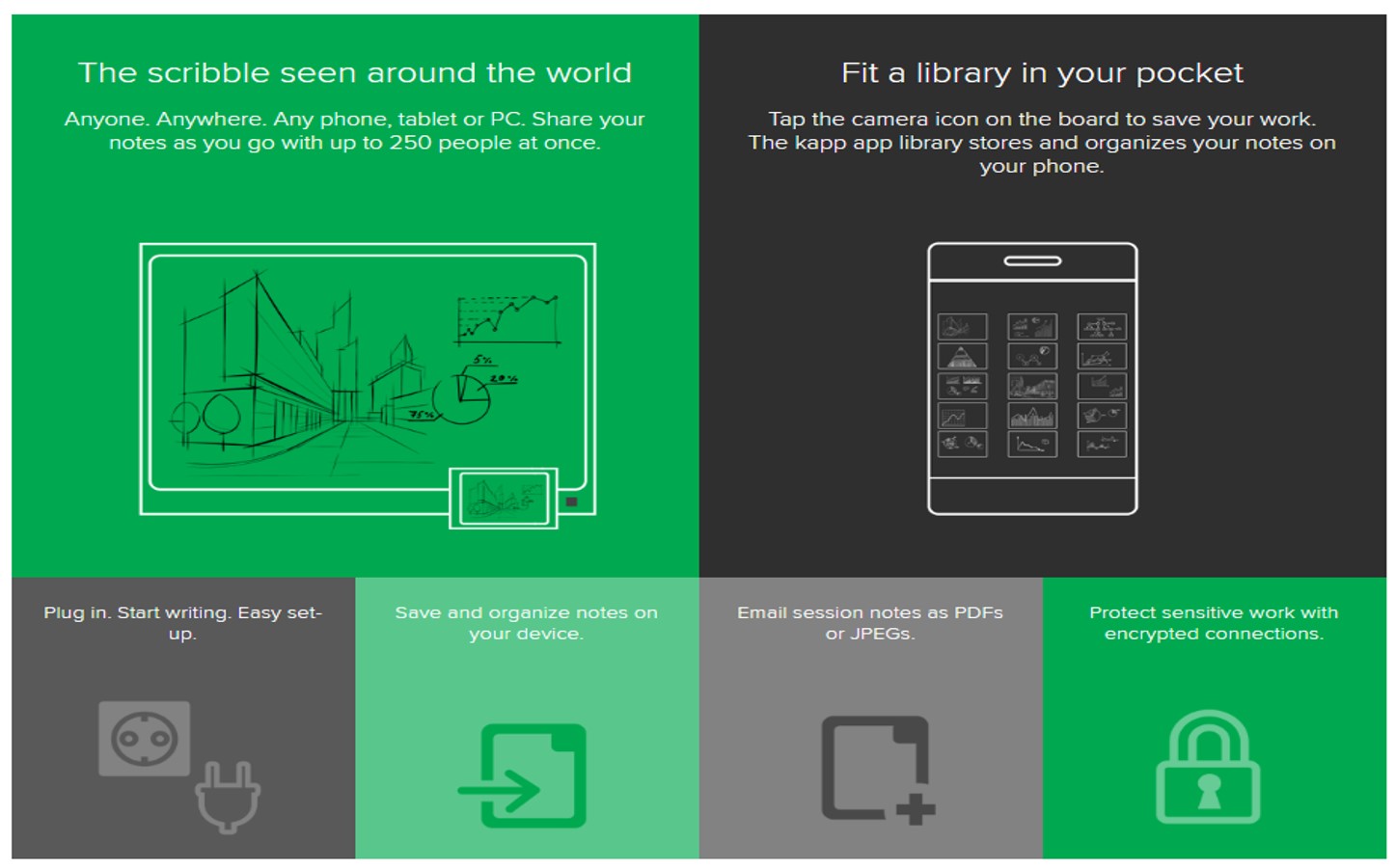 Buy SMART kapp 42" HERE
Buy SMART kapp 84" HERE
More information can be found at www.smartkapp.com
Share this post!