The Advantages of Having a Notice Board in Office
15/07/2015 at 13:22 pm
Having  a notice board in the office can be one constructive method of promoting important information to a large number of people, but it can also be interactive and exciting to use. Notice boards can change the way we communicate with each other in our offices and can create a sense of being part of a community within the office, something you just don't get when all communications are made through email.
Create an Interest in Important Information
How we choose to communicate can have dramatic effects on work performances. Deadlines can sometimes be forgotten within the office, which can result in rushed projects, missed deadlines or poor client experiences. With colour-coded notice boards, it can promote activity within the office, prompt tasks and allow employees to see important deadlines all day, everyday. 
 With the use of colour-coded paper, or coloured pens, each colour can represent the strength of importance in the notice. For example, if the colour red were to stand for 'urgent messages', employees would notice this colour on the board quickly and attend to the note. Other coloured notes may be used to represent meetings, deadlines and last minute project changes. This is a valuable method of creating awareness in the office as it allows employees to actively see that there is an issue that needs to be dealt with immediately, whereas an email about the same matter may go unnoticed until a later time or date. 
 Additionally, multiple different coloured notice boards  could be used for the same effect.
Inspire your Employees
You may wish to include photos on your notice board. These could include a work event or after hour activity photos that remind employees of all the great opportunities they've been able experience over the past year.
To reward your employees, you may choose to include notices that reflect upon employee progress, by displaying short positive reports on employee achievements, which can motivate your employees to continue to strive and accomplish goals and targets. This can make each employee feel valued, talented and appreciated.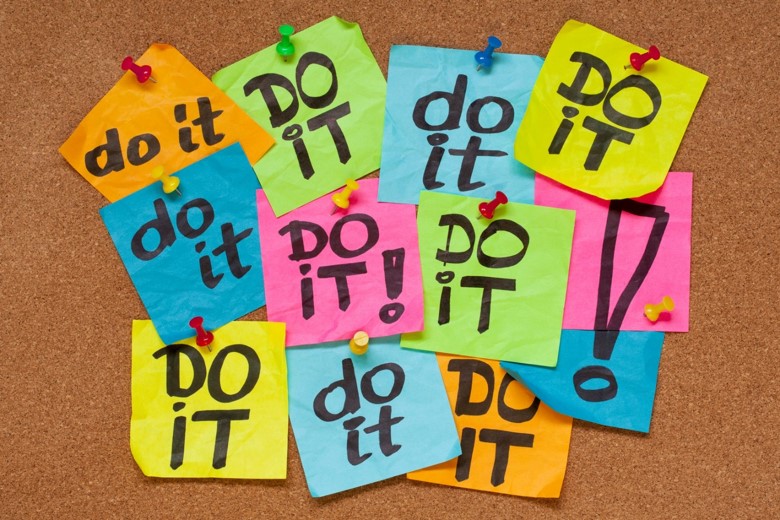 Interaction and Community within the Office
A notice board can create positive communication opportunities for employees within an office environment. This is a place where social activities, work-related events, conferences, and meetings can be posted. Events that will occur during and outside of office hours can be posted on notice boards, which can encourage employees to interact with each other in these events, and build a greater feeling of a community within the office.
Although these events may be emailed around the office, displaying them on a notice board can increase the chances of employees being aware of these events over a longer period of time, as emails can be forgotten about and lost in backlogs of emails.
As the notices will be on display in the office for an extended period of time, it may encourage employees to engage with each other, and discuss upcoming opportunities and ultimately create a buzz around these events.
An email can be sent regarding the event, asking those who would like to attend to use a sign-up sheet on the noticeboard. This promotes active use of the noticeboard in addition to encouraging employees to take part in work communal events. 
Examples of events that can be posted on office boards include:
•  Training courses
•  Out of hours training and classes
•  Work celebrations and parties
•  Promotion opportunities
•  Meetings
Feedback
A notice board can also be good for receiving feedback. This can give employees to discuss any thoughts or issues they've had with recent projects in addition to reading the thoughts of other employees. They can discuss the skills they've developed and they may also recognise skills that they need to work on by reading the opinions of other employees. Client feedback can also be posted on an office noticeboard, this is so that employees can reflect upon their work, and incorporate any suggestions from clients into their future projects. For example, a client may make a positive or negative statement, both of which employees can learn from, and apply to their future work.
Take a look at our huge range of noticeboards, starting from just £20! Click here to view the range